Bill Walczak
on Accordion
& Vocals
Former mayoral candidate Bill Walczak traces his love of music, and the accordion & guitar, back to when he was a "wee child". He emigrated from the wilds of New Jersey at the tender age of 18, establishing himself in Dorchester (and eventually Savin Hill), where he's been a neighborhood resident for the past 46 years. He's sung in his church's choir for 30 years, partnered musically with fellow Hillbilly Rob Atterbury for over 20, and in his salad days enjoyed playing 'hippy music', all of which has made him the (music) man he is now.
Quote: "The world would be a more peaceful place if we could get people to sing together more."
Rob Atterbury
on Guitar
& Vocals
Singer and guitarist Rob Atterbury has been playing music since childhood. In addition to his instruments in the band, he also plays the bagpipes, trombone, piano, and mandolin. Born on Long Island, he settled in Boston in 1988, where he now lives in the Dorchester neighborhood. Rob has been performing for over 20 years with fellow band mate Bill "Billy William WillBilly" Walczak and was a member of many musical groups in his teens and twenties.
Quote: "Singin's just fancy hollerin'."
He's played violin "for as long as I can remember" and the proof is in the playing. In addition to the fiddle, James plucks the mandolin and banjo, and was a finalist for the 2017 Freshgrass Banjo Award. In his younger years, James performed in an award-winning string quartet and several orchestras, and recently had a guest spot playing banjo with the Milwaukee Symphony. He used to play a lot on the TV until his mother made him get down before he broke the thing. James came to Boston after graduating from an engineering school in upstate New York, and now hangs his hat in Alston/Brighton.
Quote: "I'll let you in on a secret - it was Joe Lutz in the kitchen with Dinah"
Jonathan Keller
on Standup Bass Fiddle
The man behind the booming bass fiddle hails from Columbus, Ohio (although he was born in Brookline, MA) and now calls Chestnut Hill home. When not providing the backbone and beat to the group with his bass fiddle skills (which he's played for 38 years), Jonathan also enjoys playing cello and guitar. Do not ask him to hold your car keys
Quote: "The bass fiddle is not a violin made from fish."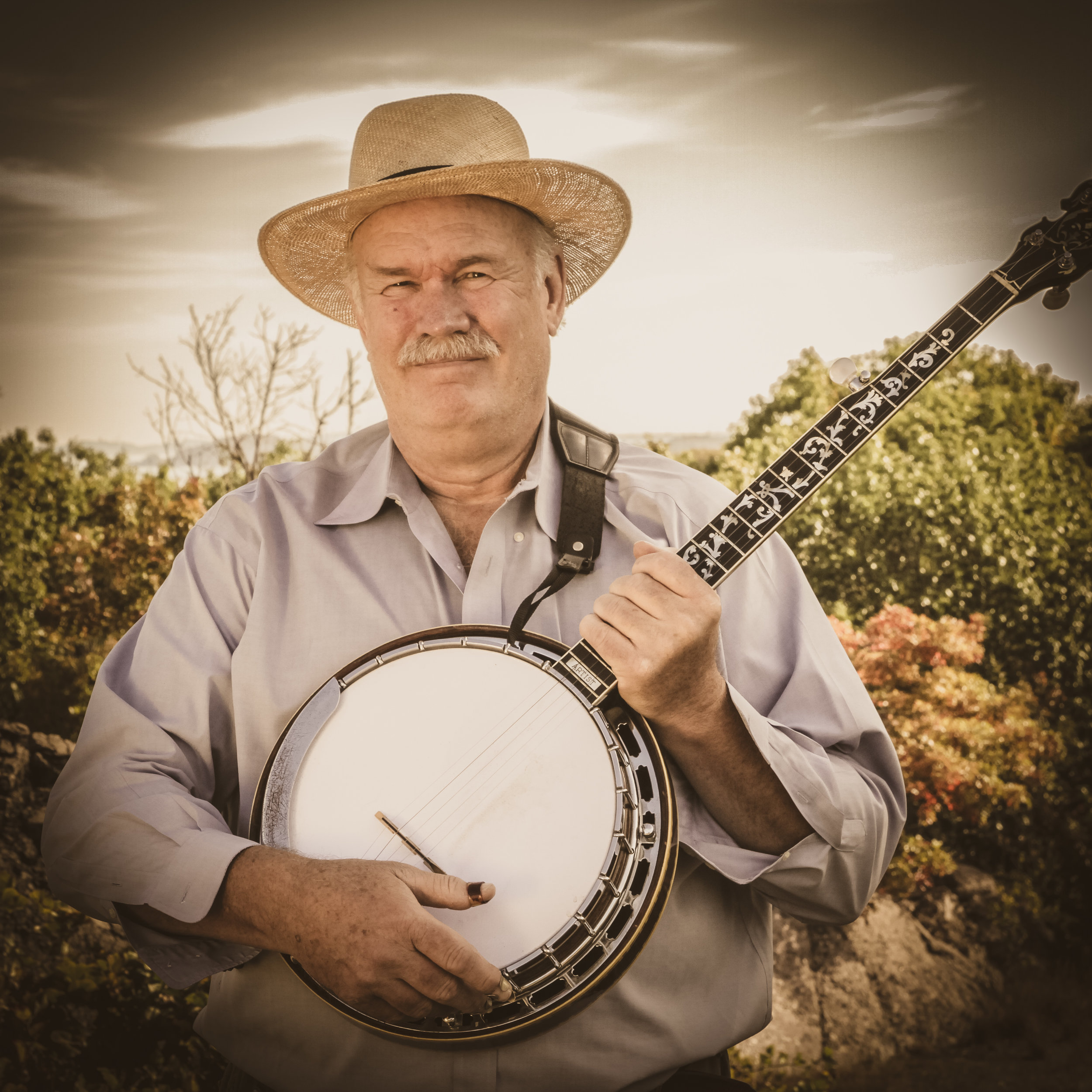 Joe Lutz
on Banjo & Vocals
Now a proud Dorchester resident, banjoist Joe Lutz is originally from Ohio. His mother was from West Virginia, a distinction which makes him the most hillbilly of the Hillbillies. Joe started his musical journey on the guitar, switched to stand-up bass (at which time he began playing bluegrass) and about 9 years ago took up the banjo, for which he's presently renowned. Joe sings, too, when we let him. His banjo is 32 inches long.

Quote: "Uh... yeah, what he said."